Following our call for candidates to assume the scientific co-direction of the initiative, we are pleased to announce the nomination of Professor François Routhier.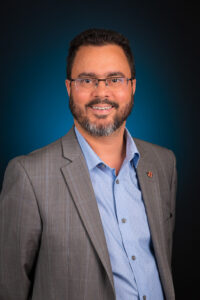 Biography (in french): François Routhier a obtenu un diplôme de baccalauréat (B.Sc.) et de maîtrise (M.Sc.) du département de génie mécanique (option robotique) de l'Université Laval, respectivement en 1993 et 1997. En 2004, il a obtenu un doctorat (Ph.D.) en médecine expérimental (option adaptation/réadaptation) de l'Université Laval. De 2004 à 2008, il a complété trois stages postdoctoraux à Dalhousie University et l'Université de Montréal dans les domaines de la réadaptation physique, du vieillissement et de l'évaluation des technologies. De 2008 à 2011, il a occupé un poste de chercheur de centre au Centre interdisciplinaire de recherche en réadaptation et intégration sociale (Cirris). Il a obtenu un poste de professeur au département de réadaptation de l'Université Laval en 2011. Il a été responsable de l'axe de recherche « Environnements » du Cirris de 2011 à 2019. Il est actuellement professeur titulaire au Département de réadaptation de l'Université Laval. Ses intérêts de recherche portent sur l'évaluation de l'efficacité, des effets ainsi que des impacts des aides techniques et des aménagements urbains. Ses activités de recherche très intersectorielles requièrent différentes approches, méthodes et devis de recherche : développement et validation d'instruments de mesure, évaluations biomécaniques, méthodes qualitatives, suivis de cohortes, essais contrôlés randomisés, etc. Une partie importante de ses activités sont également en lien avec le transfert de connaissance. Dans ce contexte, il entretient des liens importants depuis une quinzaine d'années avec les différents programmes cliniques du CIUSSS de la Capitale-Nationale, site de l'Institut de réadaptation en déficience physique de Québec (IRDPQ), des organismes gouvernementaux, des organismes communautaires et des entreprises privées afin d'amener les résultats de ses recherches auprès des cliniciens et des utilisateurs ainsi que pour soutenir les cliniciens, les gestionnaires et les décideurs dans des changements de pratiques.
François Routhier will take up his position at the end of March 2021.